p
r
o
j
e
c
t
s
CV
2021
graquandra@gmail.com

instagram: @graquandra

Ijzerblock Studios
Rotterdam, Netherlands

earlier
`✵•.¸,✵°✵.。.✰ g͙r͙a͙q͙u͙a͙n͙d͙r͙a͙ ✰.。.✵°✵,¸.•✵´
experiments
`✵•.¸,✵°✵.。.✰ g͙r͙a͙q͙u͙a͙n͙d͙r͙a͙ ✰.。.✵°✵,¸.•✵´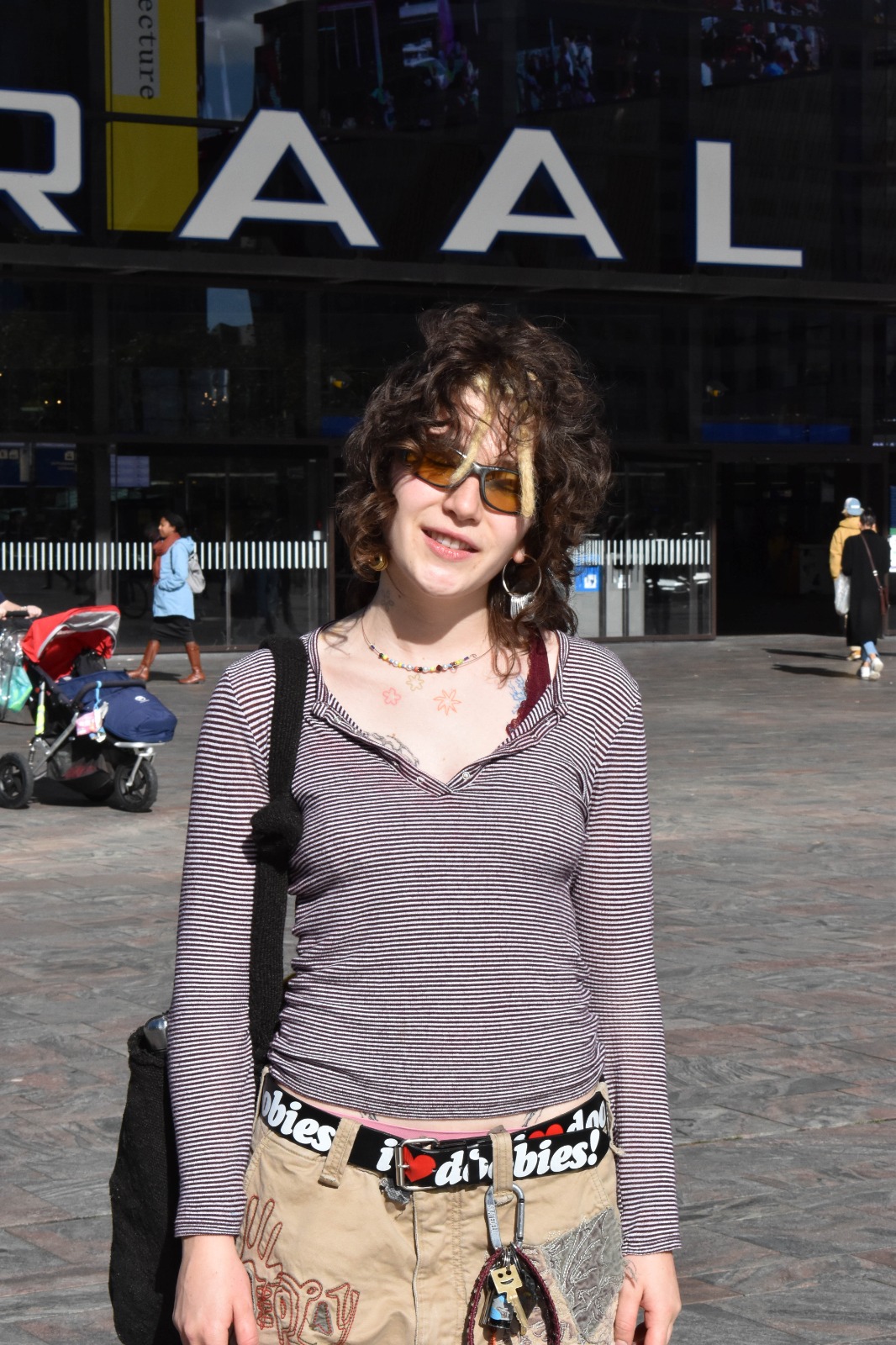 ENG

Graquandra (she/they) is a South American born artist who moved to Rotterdam in 2019 to further develop her artistic practice and appropriate opportunities abroad. Currently she is enrolled as a Dual Degree student in Erasmus University Rotterdam studying International Bachelor of Arts and Culture and in Willem DeKoning Academie studying deFine Arts.

She is a multidisciplinary fine artist currently focusing on themes such as her heritage, femininity, the city, intimacy, among others. While growing at a rapid pace in her practice, and within the Rotterdam art scene, she still considers herself a novice. Consequently, she has exhibited in Stichting B.A.D., Markthal, Galerie de Jaloezie, Weelde and more.

Her practice began formatively at school, but developed further in 2019 with collage. When observing the overwhelming consumerism which surrounds us, she found ways of creating art off of a 0-waste ambition. Her practice therefore grew conceptually and beyond with materiality. Her abilities in painting show vivid and extreme colour combinations. Her photography majorly portrays street life. Works in development also involve ceramics, poetry, carpentry, among other experimental fields.
ESP

Graquandra (ella/elle) es una artista nacida en Sud Ámerica, quien se mudo a Rotterdam en 2019 para desarrollar su práctica artística y apropiarse de oportunidades en el exterior. Actualmente ella estudia el programa Dual Degree en Erasmus University Rotterdam, el International Bachelor of Arts and Cultures y en Willem DeKoning Academie, deFine Arts.

Ella es una artista multidisciplinaria enfocada en tématicas tales como su patrimonio, feminidad y exploración, la ciudad, la intimidad, la naturaleza y otros. Mientras su practica crece a un ritmo acelerado y se encaja más en el mundo artístico de Rotterdam, ella se sigue considerando a siga misma como novice. Por consiguiente, ella ha exhibido en Stichting B.A.D., Markthal, Galerie de Jaloezie, Weelde y más.

Su práctica comenzó de manera formativa en el colegio. Avanzó con collage en 2019 al notar el abrumador consumismo que nos rodea, cuando se mudo a Paises Bajos, encontró maneras de crear arte desde una ambición 0-waste. Podra ser de su conección con la cultura artesana en Sud Ámerica. Su práctica desde entonces creció conceptualmente y más allá materialmente. Sus habilidades con la pintura demuestran colores vividos y extremos. Su fotografía captura mayormente la vida callejera. Gracias a sus estudios esta desarrollándose en cerámica, carpintería, poesía y ensayos academicos además de otras prácticas experimentales.

Agua I
More of This
Espigueo
Dear Shapes in Space III
ReReRe - Rebecca
PostPost - La Metrópolis
Activism
Under Construction: Coffee